Kidz Church Volunteers Needed!
Come join the fun and impact a child's life! Please prayerfully consider how you can be involved in this critical local mission—our own St. Mark's children. We need a few people called to assist during Kidz Church. Training and materials are always provided, and you will always have a partner. If you cannot volunteer in a classroom, please pray for the volunteers God is nudging to serve.
Click here to join a Kidz Church teaching team, we need you!
Childcare Job Opportunity
St. Mark's is looking to hire several (paid) childcare staff. Childcare helpers needed during weekday mornings and occasionally during the early evening. All training provided. Please contact Ramie Cooney at rcooney@stmarkscarmel.org to apply or for more information. 
Internship Opportunities
Do you enjoy working with children? Do you want to learn more about working in a church setting?
The Children's Ministry department at St. Mark's UMC in Carmel, IN is excited to announce paid internship opportunities for Summer 2022. Work schedules will be flexible and approximately 15 hours per week during the summer months.
Click here to find out all the details and apply.
St. Mark's Preschool Registration
St. Mark's has one of the best preschools in town and registration is open now!  Thankfully church families will again have priority placement because the preschool usually is filled to capacity. If you or someone you know (neighbor, grandchild) would like to learn more or tour the preschool, please contact Director, Jen Weixler at (317) 846-8941 or preschool@stmarkscarmel.org.
MOPS (Moms Of Preschoolers)
Women Supporting Women
St. Mark's Mothers of Preschoolers (MOPs) continues to grow and welcome new moms and mentors this spring to join the fun. MOPs meets twice monthly on Thursday mornings for fellowship and learning with children's programming available for infants and preschoolers. There are also monthly MOPS Moms' Night Out events, family play dates, and child-free monthly coffee/brunch dates. 
4/21, 9:30-11:15— Make Love Your Legacy with Seana Scott 

4/28, 9:30-11:15— Must-Do Indiana Childhood Checklist

 

with Katy Mann 
Contact Amy Bender at mopsatst.marks@gmail.com to register for MOPS, learn more about the group, or to sign-up to be a mentor.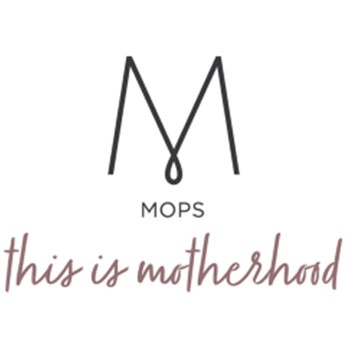 Summer Camp with Impact 2818: Outdoor Ministries
Church camp is designed to help children thrive on their spiritual journey. The United Methodist Churches of Indiana offers excellent camps through Impact 2818: Outdoor Ministries. In addition to lots of fun, summer church camp can also provide transformational experiences in the life of a child. St. Mark's is looking to coordinate summer camp sessions this summer to help children build community with others from our church while also meeting many other children from across the state. Information on individual and family camps in Indiana is available at https://impact2818.org/camps/. Early registration closes 4/15/2022.
Kids' Night Out & Parents' Night Off – COMING SOON!
Children ages 4-10 years-old are invited to join the fun each month from 6-9 PM in the gym for Kids' Night Out & Parents' Night Off. Children will be able to enjoy activities, games, a movie, and a (nut-free) snack throughout the evening as they are supervised by Cornerstone youth, while you are welcome to go out for quality parent time! Contribution of $15 per child (or $30 per family), which will serve as a fundraiser for youth mission trips and retreats.