United Women in Faith Purpose
United Women in Faith shall be a community of women whose purpose is to know God and to experience freedom as whole persons through Jesus Christ; to develop a creative, supportive fellowship; and to expand concepts of mission through participation in global ministries of the church.
Monthly Meetings
2nd Tuesday of each month at 9:00 AM & 7:00 PM, from September to May.
Join us on February 14th for our next Gathering at 9 AM and 7 PM. Brunch refreshments will be in the Cafe Area and then we will meet in the Chapel. Interest Groups will be in their regular rooms. The evening Gathering will meet in the Chapel. Hope you can be with us.
HELP NEEDED after the meetings: In an attempt to be more environmentally friendly, we will be using glassware and china for our meetings. Please let us know if you can help run the dishwasher. Training provided! Cleanup should take less than 30 minutes.
2023 UWF meetings will be held in the Narthex instead of the Cornerstone Commons. Gathering will have refreshments in the Coffee Area of the Main Entry Way. Meetings for both AM and PM Groups will be in the Chapel. 
Childcare is provided for AM meetings! Please register by the Thursday prior to the meeting to allow time to obtain staffing. Click here to register for childcare.
If you are new to United Women in Faith, Welcome! Below are the groups available.
Interest Groups meet after the general meeting, with the exception of September, December and May.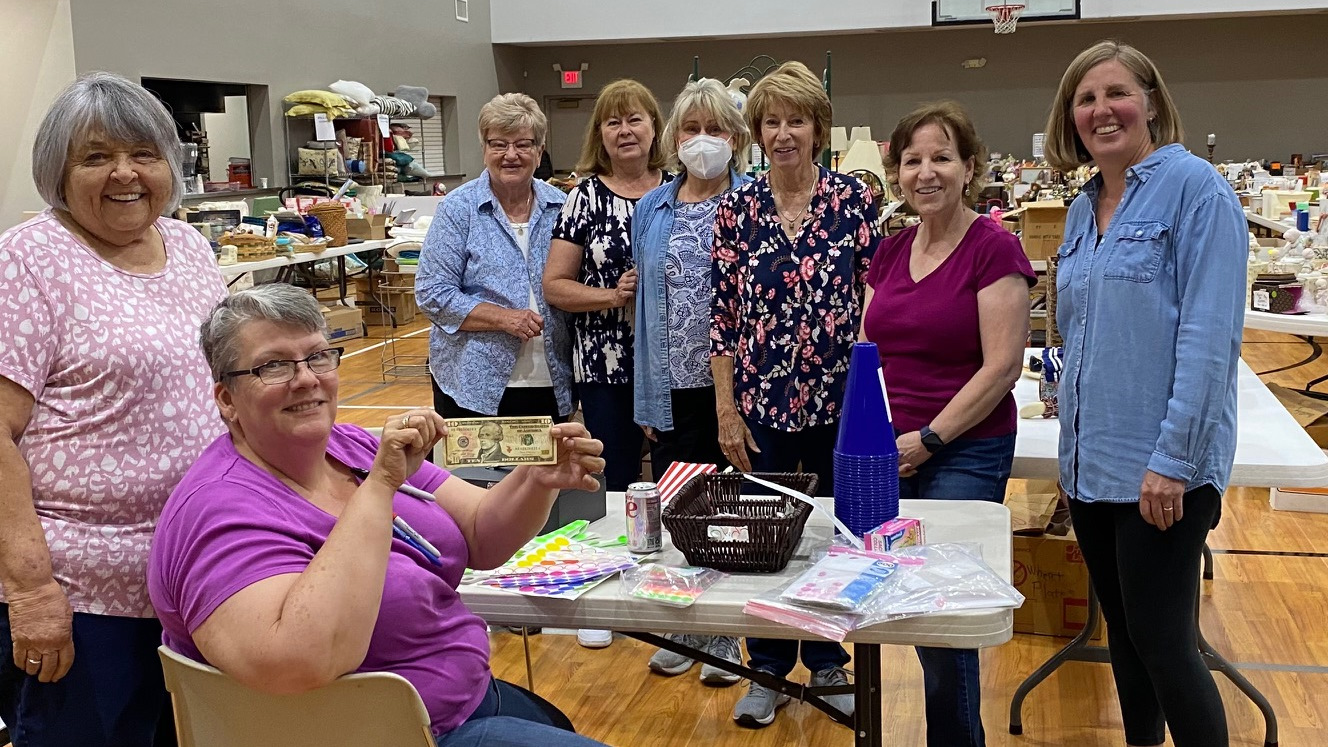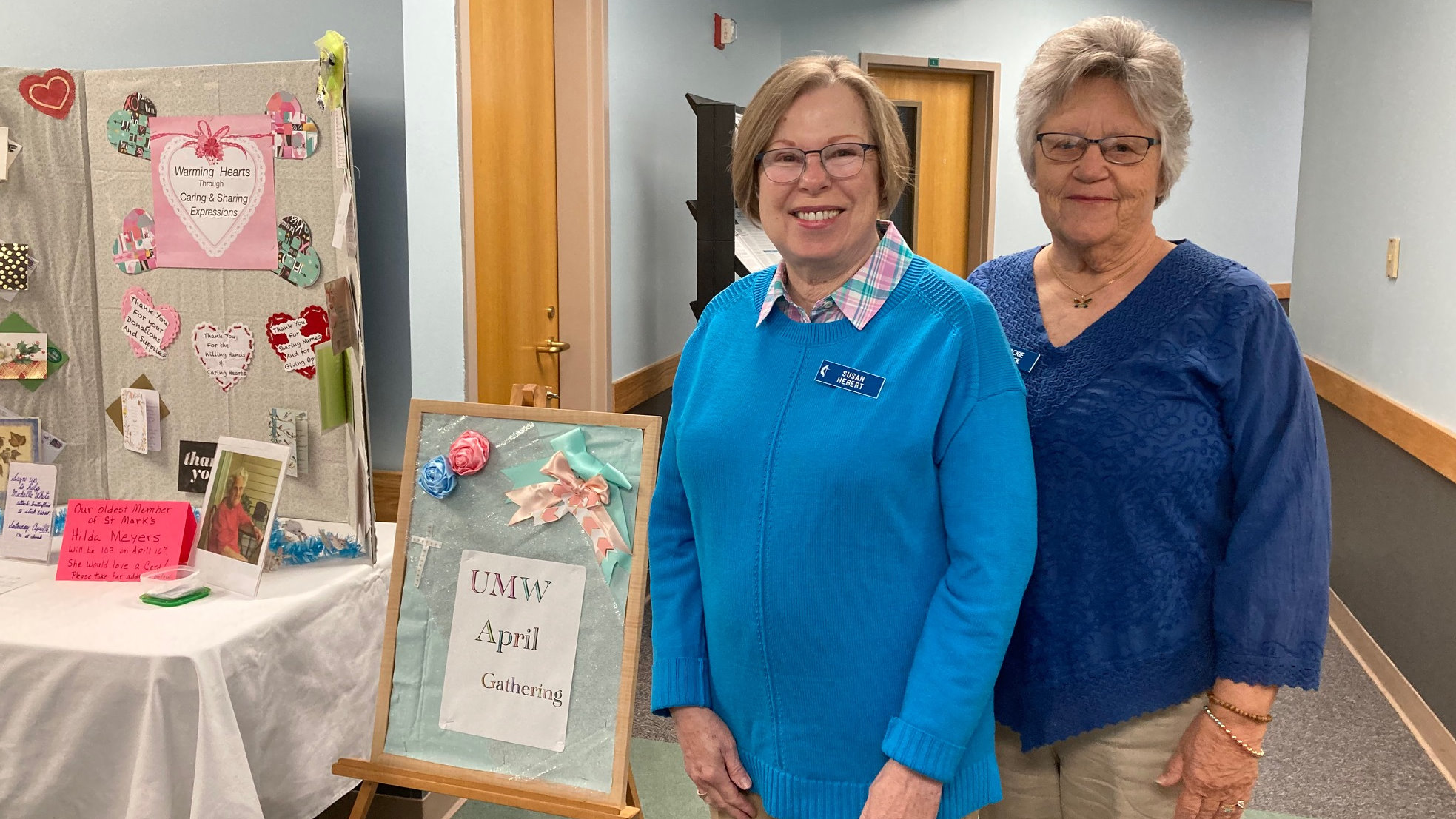 SPIRITUAL GROWTH
Led by Pastor Karla Elliott
Will be studying The Book of Joy which is a collaboration between the Dalai Lama and Archbishop Desmond Tutu. This summary is from the book's publisher: "In April of 2015, Archbishop Tutu traveled to the Dalai Lama's home in Dharamsala, India, to celebrate His Holiness's eightieth birthday and to create what they hoped would be a gift for others. They looked back on their long lives to answer a single burning question: How do we find joy in the face of life's inevitable suffering?" Books are being collected and ordered for this study and a syllabus of the monthly chapters for discussion will be coming soon. This group will be gathering in room B/C .
BOOKWORMS
Gail Lee, Facilitator
A book discussion group that reads both fiction and non-fiction. The books may or may not be related to Christianity, but we will often ask if the material points us toward redemption, reconciliation, and grace.  Gail will have copies from the Carmel Library "Books in a Bag program."
February 2023  The Alice Network by Kate Quinn
March 2023  The Stars are Fire Anita Shreve
April 2023  The Dutch House Ann Patchett
CULTURAL INSIGHTS
Various Faclitators
Each month a different presenter will be sharing experiences from various locations or cultures. This group will be meeting in rooms G/H.
COLOR AND CHAT
Deirdre Robinson & Cathy Brinkman, Facilitators
Enjoy a relaxing time of adding beautiful colors to cards and bookmarks as scriptures are studied and shared. This meaningful group provides support and encouragement to those participating. The group meets in Cornerstone Commons.
BOOKMARKERS
Deb Skinner, Facilitator
This group reads a variety of subjects. Haven't read the book, then come for the discussion and fellowship.
February – Surprised by Joy by CS Lewis
March – Gum Moon by Jeffrey C. Staley (There is a copy in St Mark's library)
April – Talking to Strangers by Malcolm Gladwell
May – The Light Years by Elizabeth Jane Howard
Summer- Resistance Women by Jennifer Chiaverini.
Spiritual Formation
Michelle White, Facilitator
Free free to join our exploration of spiritual formation featuring a unique visio divina to help guide and focus prayer and share the wisdom of spiritual guide Henri Nouwen's writings. Following the book Spiritual Formation: Following the Movements of the Spirit, we will consider the sculpting work God is doing in your own life. Come, bring a notepad or blank journal, no need to read the book, no homework. Spiritual formation is best done in a community of support.
In our world of many words, sitting in silent reflection with an image may aid in the descent of your mind into the heart.
WARMING HEARTS OUTREACH
Basket Expressions Ribbons of Hope ~ Secured in God's Love
All donations of ribbons, cards, tissue paper, bags & baskets, snacks, lip balm, treats, and items for the Outreach Expressions are greatly appreciated. The items may be brought to the monthly meetings or placed in the clear plastic "Ribbons of Hope" bin inside the church entry doors. Names for recipients may be given at the monthly meetings.
If you were not in an interest group last year, but wish to join one this year, please contact Sonjia Clodfelder at clod1725js@aol.com.
Ways to Support Our Missions
One of the ways you can help support our UWF mission projects locally and around the world for women, children and youth is through your annual pledge. For questions, contact Mary Etta Yoho, Treasurer, at maryetta.yoho@gmail.com.
The St. Mark's United Women in Faith donates to the following
organizations supported through fund raising efforts, personal giving, and collections of needed items.
Thank you for your support of pledges and volunteerism. With God's help and our faithful workers and supporters we were able to raise $20,230 for local, district and national mission projects thru our pledges and fundraising events.
Window to the World:  A United Women in Faith
 

Reading Program

All women of the church are invited to participate in the United Women in Faith National Reading Program "Your Window to the World"
Book Discussions take place 5 times a year in the church library. 

Visit the Reading Program website https://uwfaith.org/resources/2022-reading-program/ for a list of eligible books.

For more information or to be added to the reading program email distribution list contact Kathy Lentz at kathylentz@gmail.com

The next question you may be asking yourself is how do I get these books? Answers:
Some of them may be available in the St. Mark's UMC library (noted on Google Doc). Call church office to arrange pick-up.
Some of them may be available in your public library (CCPL noted on Google Doc)
Purchase them from online booksellers, i.e. Amazon, Cokesbury, Barnes & Noble, etc.
Purchase them from a local bookstore
Share with other readers. Notify through email or Facebook.
If you do order books through Amazon, please remember to visit smile.amazon.com, Amazon's charitable giving page, and select "United Methodist Women" as your charitable organization. For all eligible purchases made on smile.amazon.com, Amazon will donate 0.5% to United Methodist Women.
United Women in Faith Fundraisers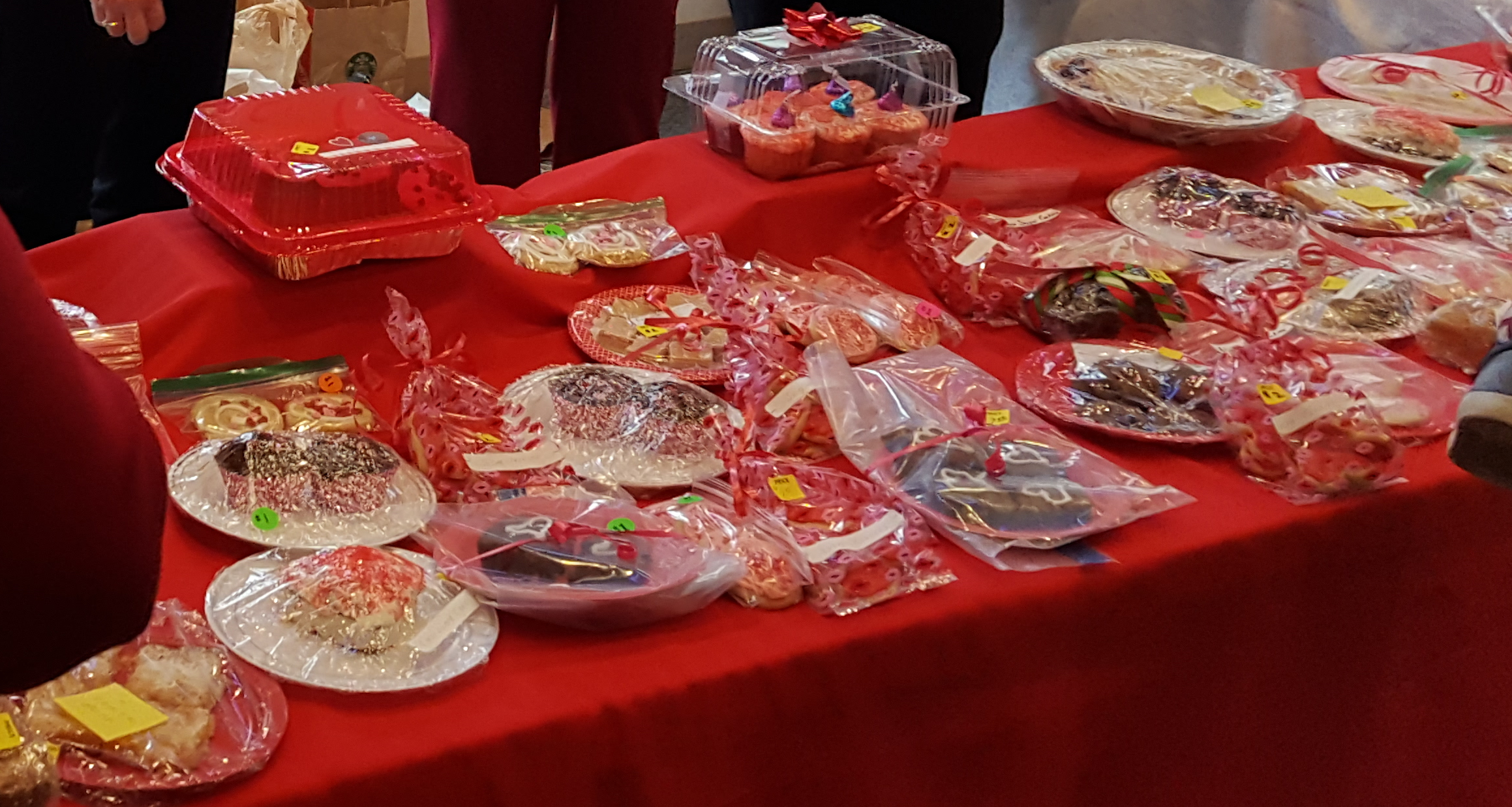 Dessert Extravaganza
UWF will be sponsoring our dessert bake sale on Sunday, February 12. We will be selling homemade goodies during and after each church service. Please mark your calendars to start baking and be ready to bring your items to the church. We will meet on Saturday, February 11 to price our baked goods. Please package your items in smaller amounts and mark if the item contains nuts. Look for signups in January! Be thinking of some sweet or treat that you would like to make. Let's make our sale a "sweet " success.
Help Wanted: We are looking for a Fundraising Chair
Since our major fundraisers already have chair people in place, this creative person would oversee fundraising and provide new ideas for possible future fundraising opportunities. If this sounds like something you would be interested in, please contact Holly Moore at holly.e.moore693@gmail.com.
Faith Talks – A United Women in Faith Podcast
Faith Talks are monthly conversations with United Methodist Women hosted by Jennifer R Farmer, Spotlight PR. Each conversation explores themes and resources that empower us to put faith, hope and love into action. To access Faith Talks podcasts, go to uwfaith.org/resources/podcasts/
United Women in Faith Communications
All women of St. Mark's UMC are invited to sign up for the
Closed Facebook Group.
click the FaceBook icon below
United Women in Faith Interest Survey
1 Corinthians 12:4-6 (NIRV)   4 There are different kinds of gifts. But they are all given to believers by the same Spirit. 5 There are different ways to serve. But they all come from the same Lord. 6 There are different ways the Spirit works. But the same God is working in all these ways and in all people.  
Thank you for taking the time to let us know what you are interested in being a part of St. Mark's United Women in Faith. We appreciate your input and service.  If you would prefer completing a hard copy of the survey, click here to download.