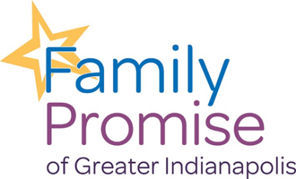 Family Promise / Interfaith Hospitality Network (IHN)
Family Promise is a nonprofit organization, founded in 1994, in response to a crisis of family homelessness. While most traditional shelters separate by gender, Family Promise keeps families together, battling homelessness, while they work to get back on their feet. As the gap between housing costs and income continues to widen, more and more families are at risk of homelessness, increasing the likelihood families will separate, children will fall behind in school, and eventually drop out.
The Interfaith Hospitality Network, Family Promise's core program, is a coordinated response of the faith community that provides emergency food & shelter, offers individual skill development & rehabilitation, advocates for economic stability and strives to end homelessness for the guests they serve. St. Mark's has been a long-time partner and supporter of IHN. When the pandemic hindered congregations' ability to host families, the Apartment Shelter Program was initiated. There are now 20 families in apartment shelters, 20 families in After Care, and 5 families in the Diversion Program. For more info visit www.fpgi.org.
Hosting Families in 2021 – September 19-26
IHN returns! St. Mark's will be hosting guest families September 19-26 and it's all hands on deck! How can you help with this important mission? Volunteer needs listed below. Family Promise requires that all guest families of IHN, who are age eligible, be fully vaccinated.
(*)COVID Vaccination: For the specific volunteer roles indicated with (*) — those with direct contact with IHN guests — Family Promise requires volunteers to show proof of vaccination to St. Mark's IHN Coordinators or Missions Coordinator. Please see options and details to sign up below.
Click here to make a financial donation to Family Promise or use the mission envelope in the Sunday bulletin.
Volunteer needs include:
(*)Dinner hosts (5:00-8:00 p.m.) Serve and share a prepared meal with our guests, provide companionship & fellowship, help with clean up after dinner
Meal preparation – Prepare part of a meal for 10-15 people and deliver it to St. Mark's
Provide pantry food – Provide store-bought breakfast & lunch foods
(*)Overnight hosts (8:00 p.m.–7:00 a.m.) – Be part of a team that spends the night at St. Mark's and is on-hand to assist guests
Set up, tear down and clean up – Help set up beds and rooms on September 19, and/or help remove beds and clean up on September 26
(*)Transportation – Drive the IHN van between St. Mark's and the IHN Day Center
Laundry – Wash linens and bedding at the end of hosting week
Signup today at stmarkscarmel.org/signups.
Contact Jeff Keyt shellcreek5@gmail.com or 239-201-8207 or Stephanie Cohen scohen@stmarkscarmel.org or 317-846-4912 for more information.