Season of Lent
A season of reflection, repentance and preparation.
Ash Wednesday, February 17 through Easter, April 4
Holy Week Worship Services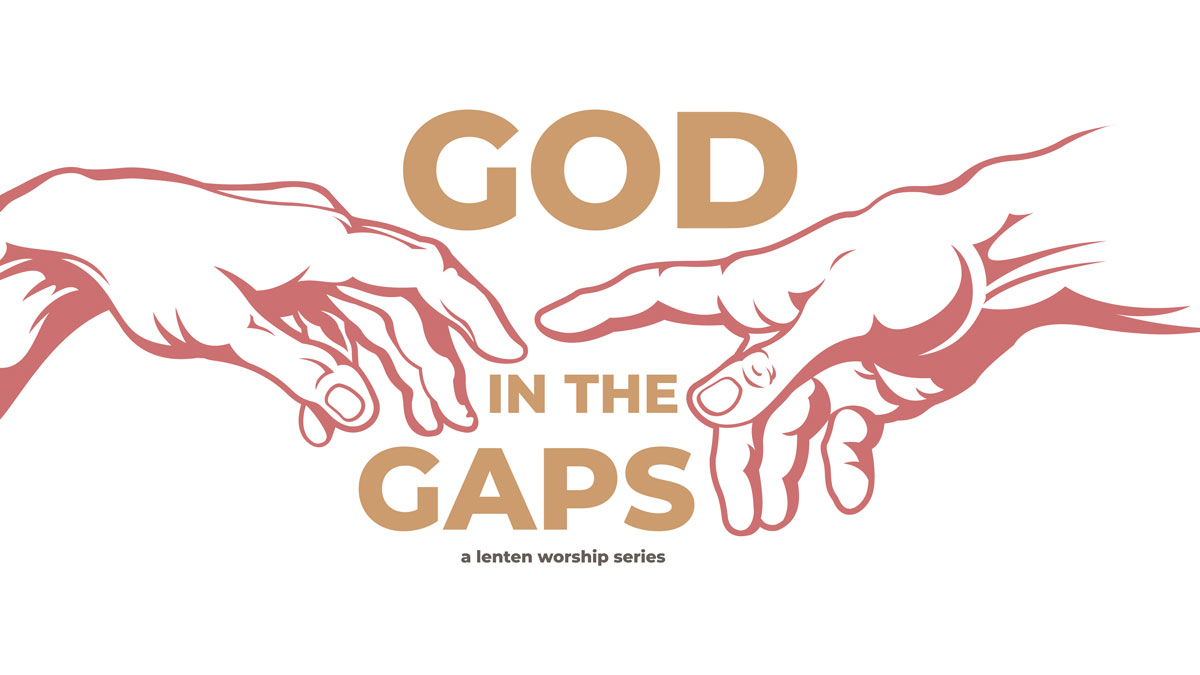 God in the Gaps Sermon Series
We've all been feeling the gaps between where we want to be and where we are right now.  This Lenten season, let's see where God is at work in those gaps and at work in us.
Holy Week
Palm Sunday, March 28
Holy Thursday, April 1
Good Friday, April 2
Easter Sunday, April 4
Check back for details regarding Worship times and service capacity.
Lent Offering
Each Lent offering will go to Outreach Indiana. Outreach Indiana provides social services and assistance for homeless teens/youth, empowering them to work towards long-term goals of stability. Click here to give. 
Daily Lenten Prayer
During the season of Lent join the pastors and members of St. Mark's for daily prayers and scripture reading. Premiering on St. Mark's Facebook page by 7 a.m. or click here, join us for a daily practice of centering ourselves with God.
Children's Lenten Musical
Sunday, March 21 | 2:00 PM
All are invited to enjoy the Lenten Musical, Shout! Hosanna, to discover a deeper understanding of the need for salvation, and encounter the beauty of worshipping Jesus with timeless worship songs. Shout! Hosanna is an engaging easter musical created by Jeff and Dana Anderson with friends set in the middle of an Easter Flash Mob asking about the celebration. Contact Joyce Click at jclick@stmarkscarmel.org for more information.
Kidz Lenten Resources
Visit St. Mark's Kidz Programming for downloadable materials to guide your family through the entire season of Lent.
Resources are for children of all ages, and include plenty of family-time activities.
Easter Egg Drive-Thru
Saturday, March 27 | 11:00 AM – 12:00 PM
Due to Covid-19 restrictions, we will be having a drive-thru kids Easter event instead of an Easter Egg Hunt for 2021. Your family can safely receive Easter treats for each child that will include filled eggs with candy and other surprises. Each family will receive a "Holy Week in a Box" activity to enjoy together during Holy Week. The Easter Bunny will also be in attendance! We will be collecting oatmeal for Fletcher Place if your family would like to donate.
Donations of individually wrapped candy are needed by March 17.  Look for a basket marked "egg hunt" inside the main doors (Door #2) in which to place these donations Monday through Friday from 9AM-4PM, or Sunday mornings 9AM-Noon
Please contact Amy Adams with any questions at aadams@stmarkscarmel.org .
Friday AM Lenten Study – Why Easter Matters by Andy Stanley
Fridays, March 5- March 26 | 9:30-11:00AM
Led by Stephanie Cohen | online | Books $8
As we prepare for Easter, pastor and author Andy Stanley looks at some of the people whose lives intersected with Jesus in the weeks leading to his crucifixion.
What Makes a HERO? Lenten Study
We are offering this study for club 56, Cornerstone Youth and Parents.
club56:live | Sundays, February 21- March 28 | 1:00-2:00 PM 
During club56:live
Club 56ers, join this 6-week study to learn more about the death-defying ministry of Jesus. We will consider what it means to follow Jesus and be faithful heroes ourselves in today's world. If your student is already registered for the weekly Club56:live zoom, you do not need to re-register for the Lent study.
Cornerstone Youth | Wednesdays, February 24 – March 31  | 5:00 PM

Led by Don Broad |online
Contact Don Broad at dbroad@stmarkscarmel.org for more info.
Parents | Sundays, February 21- March 28 | 1:00-2:00 PM
Led by Julia Gonzales | online | Books $6
Parents, join this 6-week study to connect with your kids in a new way! Your Club56 kids and Cornerstone Youth will be doing activities from What Makes a HERO? for Lent. 
Order Easter Flowers
Each year, St. Mark's Chancel is filled with spring flowers in celebration of Easter. The flowers are provided by the congregation at the cost of $8.00 per pot and may be given in honor of, or in memory of a friend, loved one, group, etc. The orders must be in the office by March 21 to be listed in the Easter bulletin.
Pick Up Devotionals
People often choose to give up something for Lent, but it is also a perfect time to try a new spiritual discipline of daily devotional reading! Pick up your devotional copies—The Sanctuary for Lent for adults and A is for Ashes: Praying through Lent from A to Z for families—from the shelves in the church entrance. Doors are open Mon-Fri, 9:00am-4:00pm.
Lenten Gifts
Free Lenten coins and tokens are available in the church entrance. This year's gifts feature the Greatest Commandment (Matthew 22: 37-39) and Mother Teresa's quote "Do small things with great love."